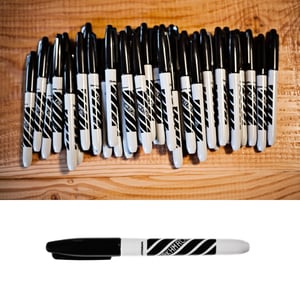 $

4.00
I have carried a Sharpie with me for the last ten years. To me, it is a small but meaningful reminder to never forget who you are and who you want to be. This Sharpie is a reminder to be prepared and stay sharp, because you never know when that million dollar idea will hit or when an impromptu autograph session is going to manifest itself.
The Kirkham Racing x Sharpie Autograph Dream Pen is the first in our line of "Track Tools". With this special, extra permanent formula you will be sure the leave a lasting impression on your fans or wherever else your dreams take you.
You're a dreamer. I'm a dreamer. Let's not forget who we are and keep those dreams alive.
LMTD QTY.